Ads for Mrs. MacAskill's Gr 4/5 class: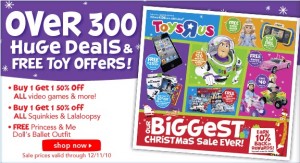 Good day. the following intro uses the Media Triangle (from: http://themedialiterateteacher.weebly.com/media-triangle.html) as a guide:
My intended audience is teachers. (Some students may find this interesting.)  I am writing for teachers.
My text provides web links and brief suggestions/descriptions of media literacy.
My production is sparse. You get value by visiting the links, thinking, talking and creating  media literacy with peers and students.
You are welcome to plan and teach together with me, use me as resource, or go it alone.
Media Literacy Fundamentals:  
Media Literacy is a part of Ontario curriculum and begins with Kindergarten students. Students enter where they understand and we help them go deeper. K's may analyse/create media by only looking at colors, e.g., "I am using pink for my toy because pink is a girl's colour and girls will like it if it is pink."
1. Fundamentals      << Detailed info on 5 Key Media Concepts & Tips For Integrating Media Into Your Class
Summary of the 5 Key Media Concepts:
Media are constructions
Audiences negotiate meaning
Media have commercial implications
Media have social and political implications
Each medium has a unique aesthetic form
5 Media concept definitions     << Click there for definitions of the above
Videos about the 5 Media concepts  << Click there
2. All you need to know … http://mediasmarts.ca      Formerly Media Awareness website … Resources and Ontario Curriculum lesson plans
Media Triangle Primer:
Audience, text and production are the components of The Media Triangle. All media can be deconstructed and analyzed from these three angles. Effective media creations, art, written works, and debates should be designed with audience, text and production in mind.
A great way to start. Media triangle posters with descriptions for each division:   P, Jr & Int Qns for students 
———-
What else would you like to see here?